Dentist In Silver Spring: The Practice Of Elsabet H. Tekle, DDS
Providing Family & Cosmetic Dental Care to Silver Spring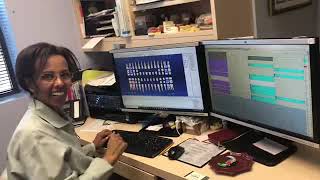 Welcome to our practice. For over 30 years, Dr. Elsabet H. Tekle has been creating healthy, beautiful smiles in the Silver Springs area. Our practice focuses on providing our patients with cutting-edge dental care in a comfortable, relaxing setting. Our team regularly attends continuing education events and works hard to ensure the safety and well being of each one of our patients by putting the best health and safety measures into practice in our office every day.
Quality Dental Care
Our goal is to deliver a wide range of high quality dental care to patients of all ages. The practice strives to bring out an atmosphere that is friendly yet very professional. We utilize the most advanced technology, materials and techniques in our industry.
We are providers for several prominent local organizations including the General Conference of the Seventh-day Adventist World Headquarters, the University of Maryland College Park, and would love to welcome you to our practice as well.
Contact our friendly team to get started!
Read All Our Reviews Write a Review
What Sets Us Apart
Oral Health: Knowledge is Power
We place a high value on educating our patients about oral health. Many people are surprised to learn that the health of your teeth and mouth has a direct effect on the health of your entire body. We advocate for aggressive preventative care, both at home and in our office. Our friendly team is here to answer any questions you may have about your oral health and to help you devise your own health plan!
Technology and Tools in Our Office
Dr. Tekle and her team know that better technology translates to enhanced comfort, efficiency and outcomes for our patients. That's why we invest in modern dental tools and are constantly scanning the horizon for ways to make your dental experience an even better one. Some of the tools that our patients benefit from today are:
CariVu™ Caries Detection Device to preserve natural teeth
Transillumination technology
Digital x-rays for comfort and reduced radiation
Whisperjet dental air abrasion for small cavities (without the sounds of a drill)
Intraoral cameras for immediate visual affirmation of findings
Nitrous oxide for comfort and sedation
Oral cancer screening tool, Vizilite Pro

Oral Lesion Screening System

Soft tissue Microlaser
Obstructive Sleep Apnea Silver Spring
The most common form of Sleep Apnea is Obstructive Sleep Apnea. OSA occurs when there are repeated episodes of complete or partial blockage of the upper airway during sleep. Visit our page on Sleep Apnea for more information, and take our sleep test by clicking the button below.